Maggie & Scott are one of those couples that have so much energy, you can feel it! Their love is so truly beautiful! When I first started chatting with Maggie about what she was looking for in her wedding coordinator, I knew instantly I wanted to be a part of her day. From the description of her wedding vision at Rhinegeist Brewery, to how she and Scott met in college, to just feeling her excitement to marry the love of her life. I knew we were going to have fun working with this amazing couple.
Maggie & Scott were so gracious and sweet throughout the entire process, no shocker when we met their families that they were the same way! The closeness that their families share was easily seen through the beautiful speeches. Father of the Bride gave a beautiful welcome speech and highlighted all of the wonderful things about his daughter, Maggie, and welcomed Scott (officially) into their family. The kicker for me was one of the best men's speeches … now I don't typically cry at weddings but I definitely teared up during this one. He, a first time expectant father, said he could only hope that his son grew up to be just like Scott. RIGHT in the feels. <3
Rhinegeist was the perfect setting for these beer lovers. We loved the details of the individual cakes on the tables from Spoon Fulla Sugar to the table numbers named after Rhinegeist beers. The bridesmaids wore different shades of blue and the flowers, created by the Maid of Honor, Lindsay, were just the perfect accent of whites and greenery.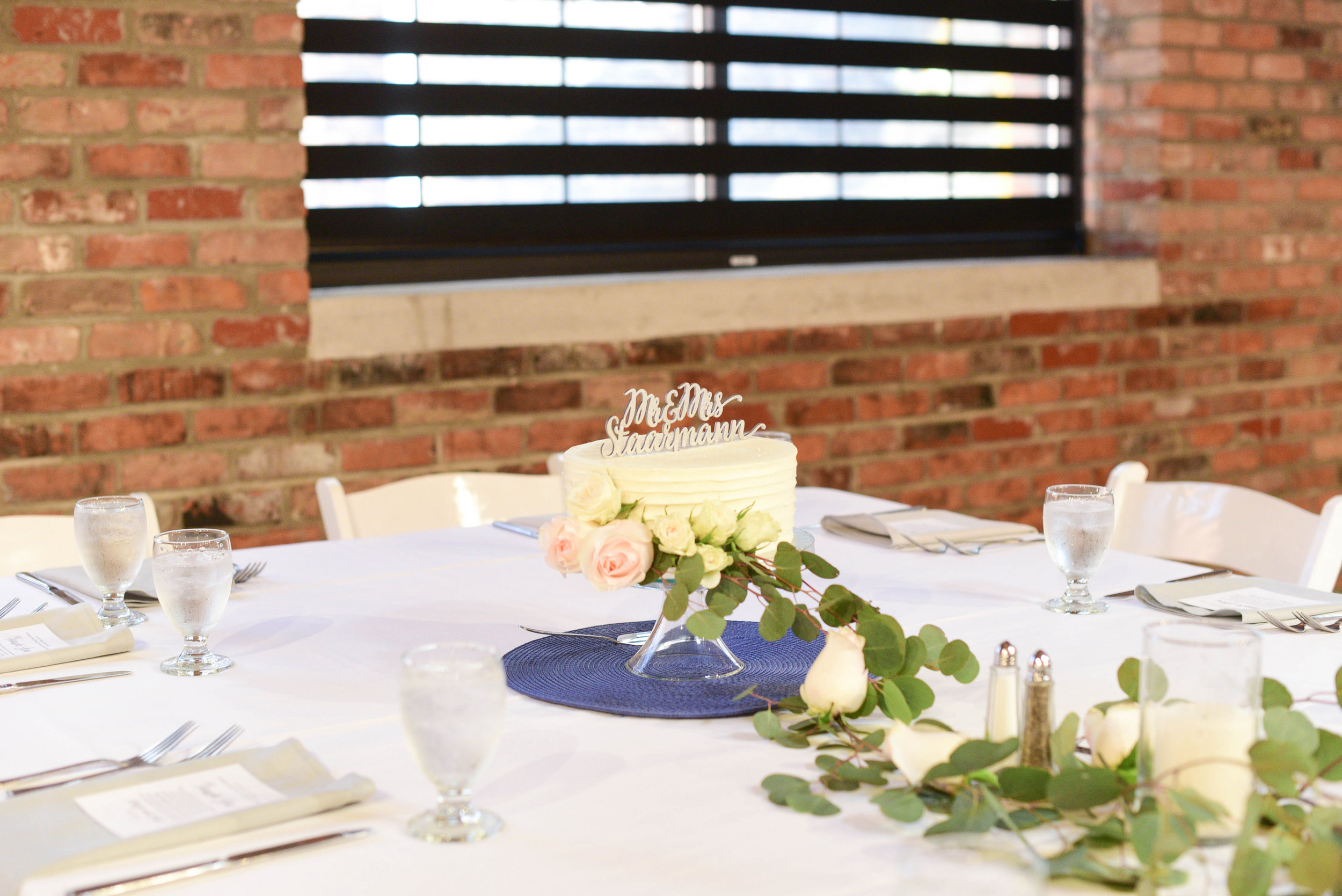 We want to thank Maggie & Scott for inviting us to be a part of their wedding day. It was such an honor to witness all of the love and we were so grateful to be there to create a stress free, fun and beautiful wedding for you. If anyone deserves it, it's you two. Congratulations again! We do hope we keep in touch!
-Karen
VENDOR LOVE
Photography – Susie Marie Photography
Ceremony – St. Rose of Lima
Reception – Rhinegeist Brewery
DJ – Megabeat Entertainment
Cake – A Spoon Fulla Sugar
Catering – McHale's Events and Catering
Makeup – Makeup by Elizabeth